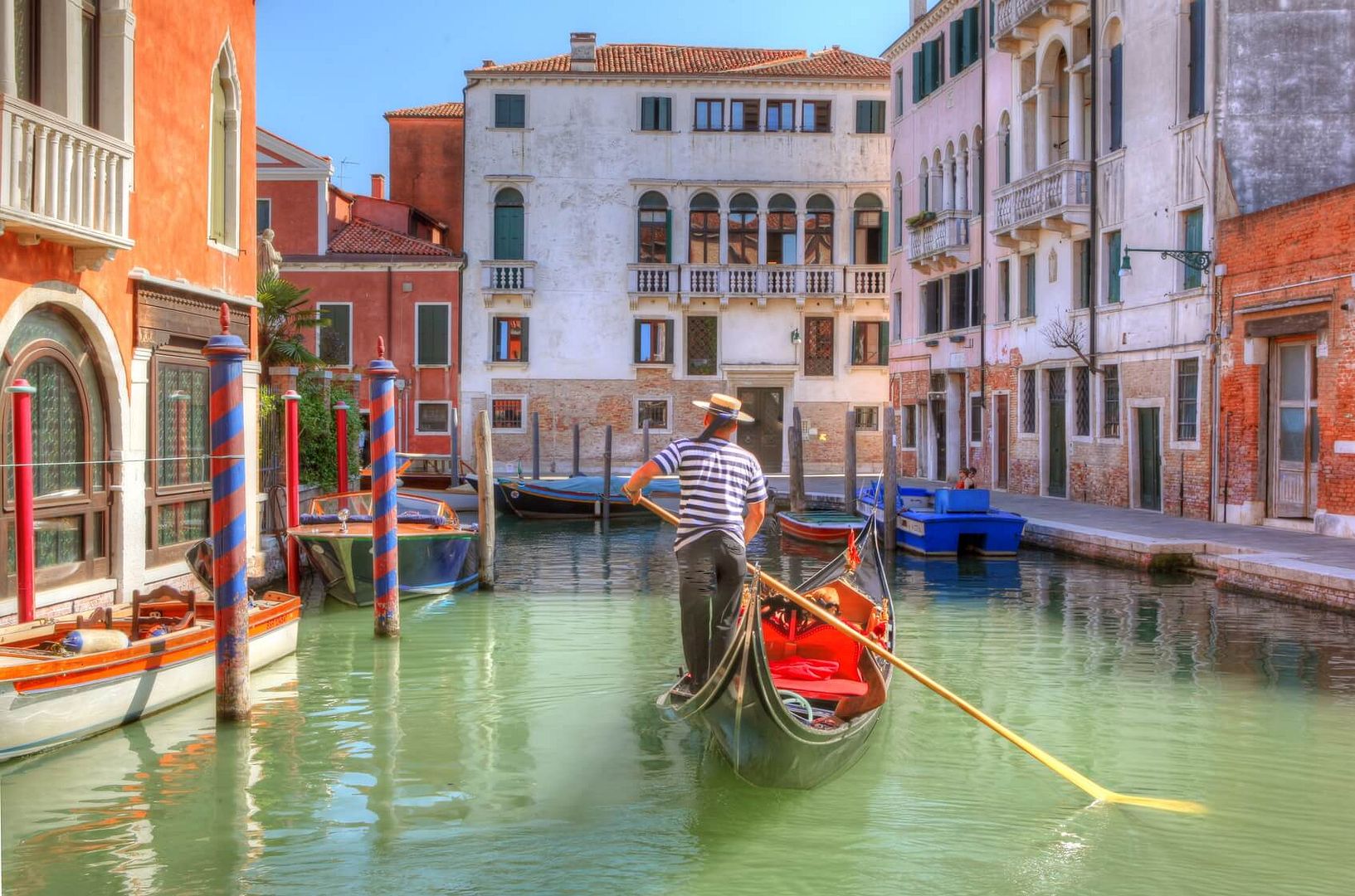 Just back from Venice, Italy and it was amazing!!! Venice is composed of about 100 islands, 400 bridges and 2,000 alleys. It is a very, very unique place and a must see. Get a good map, you will need one. We speak no Italian and it was never a problem.
There are no cars and no bikes (only children are allowed to ride bikes) in Venice. Lots of walking and the vaporetto's (water taxi's) are abundent and interesting. We took one from the airport to our hotel and it's the most fun we've had in a cab! No need to book in advance, just buy your ticket at the Venice airport, 13 euro's ($18.50 US) per person.
Some people say Venice is smelly and dirty. We saw none of that. It was clean, sunny, and 60 degrees every day.
We toured St. Mark's Basilica, toured the Grand Canal, and visited Doge's Palace. Doge's Palace was my favorite. The history is amazing. The prisons located on the lower level of the Palace would make anyone want to follow the rules!
We also took a vaporetto to the island of Marano. This is a must!! In Morano we went to a glass factory and watched a glass maker work his magic. The glass maker took a piece of heated glass and a tool similar to tweezers. He turned that piece of heated glass into a horse in about 1 minute. My kids were just amazed (me too!). Of course the tour ends in a fabulous store with very expensive blown glass art pieces. They also have the cheaper blown glass down stairs. Nothing like a great colorful dish to sit on a shelf and remind you of the wonderful day your spent in Marano.
The food in Venice was wonderful. Great pasta, great wine, and great fish.
Restaurants are plenty and we never needed reservations. House wines are actually quite good so be aware that most restaurants do not offer tap water, only expensive bottled water and every restaurant has a "sur-charge" per person for tourist. You can negotiate that away before you agree to eat in a restaurant.
My favorite upscale hotel was the Danielle . WOW – place was amazing and men, you need a jacket. A little too fancy for my crowd!
My favorite mid-range hotel is the Monoca & Grand.Great location on the Grand Canal. Nice rooms. Great food.
If you are training in and out of Venice, please make sure that your train tickets are to/from Santa Lucia Station. This train station is right on the vaperetto stop. Cheap and easy!
We took the Eurostar train from Santa Lucia in Venice to Rome……read next week for more on Rome!