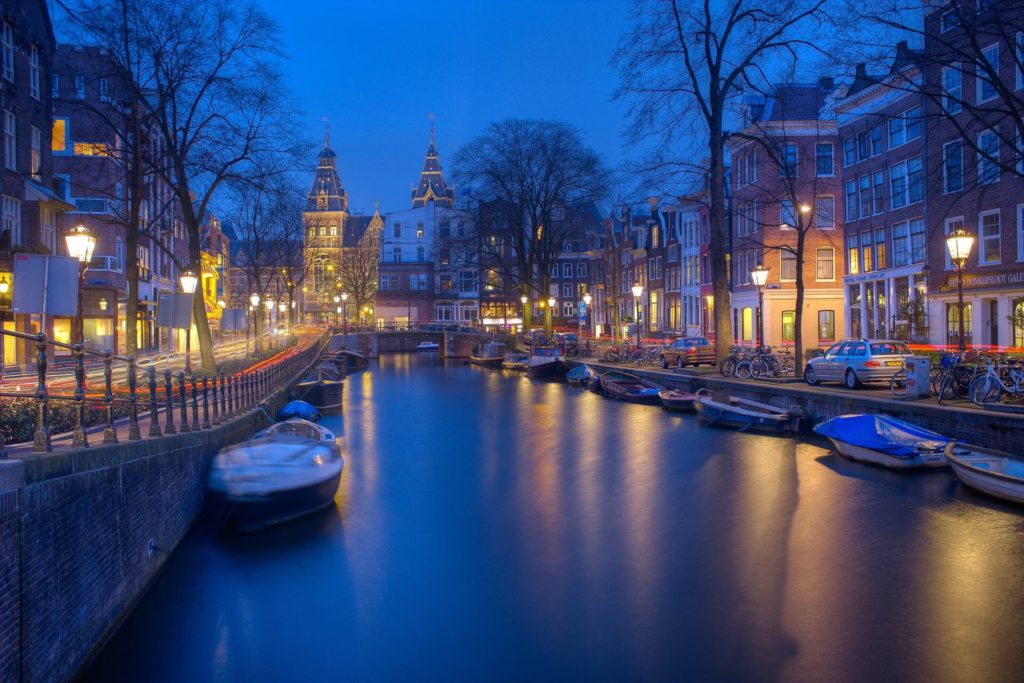 Fifteen years ago in 2001, the Netherlands became the very first country in the world to legalize same-sex marriage. Amsterdam's permissive attitudes, however, have a much longer history – homosexuality was decriminalized over two centuries ago in 1811, and in 1927, the first gay bar was established here and is still going strong.
These are just some of the more prominent milestones for gay rights that Amsterdam has borne witness to, and with such a long and rich history of LGBT-friendly attitudes, it is no surprise that the city is arguably one of the most attractive cities across the globe for a LGBT holiday.
Perhaps no event symbolizes the freedom of expression and lifestyle of Amsterdam more than the Amsterdam Gay Pride parade. Held in either late July or early August, this carnival of hedonistic revelry is a massive party that attracts close to half a million thrill seekers every year. Watch, cheer and participate in this decadent escapade known for its dance and trance music floats. Almost-nude dancers are a given, which is always a good thing.
LGBT-friendly dance events can hardly be said to be restricted to the Pride parade – Amsterdam is chock full of prominent clubs where you can let your hair down and party the night away. Club NYX, the phoenix from the ashes of the iconic Club Exit, is spread over three floors, each with its unique vibe. The 'Church' club is similar but more oriented towards the drag scene.
For a more conversation-friendly environment, Mankind, Prik and Queen's Head are three excellent options that serve up excellent, affordable fare as well as a conducive ambiance. You don't, however, need to search for a rainbow flag to have a good time out in the city – it is virtually gay-friendly throughout. It would be advisable, though, to avoid areas with high immigrant populations.
On a deeper note, the Homomonument is a memorial to gay and lesbian individuals who lost their lives in World War II. In the shape of a pink triangle embedded in the ground in Wetsrkerk, its vertices point at the National War Memorial, the Anne Frank house and the building housing COC Amsterdam, the national gay rights organization.
A volunteer-run information kiosk for gays and lesbians called Pink Point is located in Westermarket. It is an excellent place to discover the latest activities going on in the community and to pick up flyers on where to go and what to do for your specific interests.
Overall, Amsterdam is probably one of the most appealing places to have an LGBT holiday because of the vibrancy and sheer variety of the local LGBT scene.