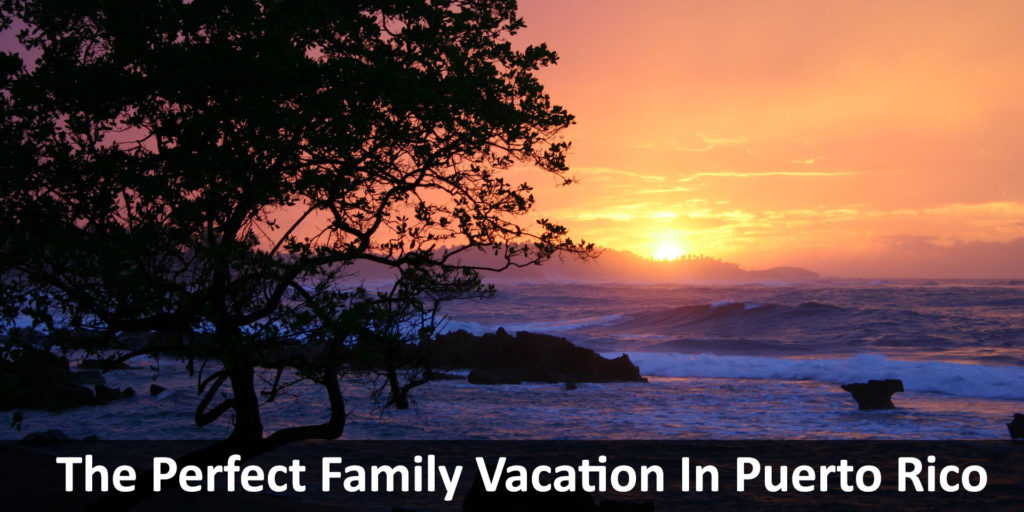 Of all world-class destinations that can be considered as perfect getaways when you're planning that end-of-year family vacation, Puerto Rico stands out as being one of the best in terms of offering a fun, diverse and enriching experience. To say that the island is a hub of culture, history and adventure would be a gross understatement. And considering that it is recognized as one of the best beaches on the Caribbean, Puerto Rico offers a wealth of unforgettable experiences that wind through the majestic centuries-old hamlets and castles, picturesque rainforests and specular ziplining cables. What's more, it feels just like home thanks to the fact that it is within the safety of the United States territorial waters.
That said, here are some of the top family adventures that you and your family can look forward to this fall in the magnificent Puerto Rico.
The Old San Juan -Founded more than 5 centuries ago, San Juan has grown to be a bustling lively port city. In fact, as you and your family stroll down the cobblestone and gravel streets, the adventure and thrill is almost palpable. You can even feel the mesmeric aura that is a result of decades of merchants, sailors, pirates, and artists haggling in these streets. If a trip down the memory lane exists, then this is it.
Museums and Arts – Apart from the gorgeous, sun-drenched beaches, Puerto Rico is also populated with numerous museums and arts palaces that are a great way of ending the trip at an 'educational' notch.
Recreational and Water Parks – Unlike sandy beaches which mostly impress adults, your children will most probably prefer the bubbly and exciting atmosphere of waterparks to sunbathing. Fortunately, Puerto Rico has no shortage of these; the best one being the Parque Aquasol Carolina Children's park.
Family-friendly Hotels – Many hotels in Puerto Rico offer family-friendly packages to those who book to stay at their property during their stay on the Island. And not just that, different hotels and luxury resorts throughout the island offer activities for the whole family – including children – during their stay. This ranges from summer camps to babysitting and nanny services. Not forgetting nature trails, games and watersports activities.
Hiking and Camping on the El Yunque Hills – The lush rainforest – one of the few in the US National Forest and Conservation Programme – is less than two hours drive from most resorts in Old San Juan. Here, there are more than a dozen choices of experiences that you can actually choose from, these ranges from hiking, taking a cold dip in one of the spectacular waterfalls to enjoying the amazing views atop the Yokahu Observation Tower.