Great movies transport you to the time and place where they take place. But sometimes a setting looks so alluring on film that you just have to see it for yourself. A number of 2019 movies, some already released and some upcoming, have us ready to do some exploring of our own, whether that means traversing fjords in Norway or saying "what's up?" to a wildebeest on the Serengeti Plain. Here are the films that have us in a travel mood this year.
What It's About: After Enzo Ferrari rejects a buyout offer from the Ford Motor Company, Henry Ford II makes it his mission to defeat the dominant Ferrari team at the 1966 24 Hours of Le Mans race in France. Matt Damon stars as the engineer behind the Ford GT40 racing car meant to deliver victory, with Christian Bale as his wheel man.
What to Do: See the excitement for yourself at next year's 24 Hours of Le Mans, auto racing's ultimate endurance test, set to take place June 13-14, 2020. The town of Le Mans is located about 2 hours southwest of Paris, so it's easy to make this part of a larger French excursion. True gearheads, however, can continue their quest south to the Northern Italian region of Emilia-Romagna, where they'll find a Ferrari Factory and Museum complete with dozens of rare cars and a driving simulator that lets you race some of the world's most famous courses.
The Lion King
What It's About: Disney's classic tale of Shakespeare on the savannah gets an eye-popping update with help from some incredible new motion-capture technology.
What to Do: The movie is vague about exactly where it takes place, but the best place to see African wildlife in person may be on a safari in East Africa. There large populations of big game—think elephants, cheetahs, zebras, and of course lions—roam the Serengeti ecosystem, protected in parks and reserves such as Tanzania's Serengeti National Park or Kenya's Masai Mara. Visitors often stay in nearby resorts or comfortable villas, then ride 4-wheel-drive safari landcruisers out into the bush for unforgettable encounters with prowling leopards or migrating wildebeest.  See more African vacation ideas.
1917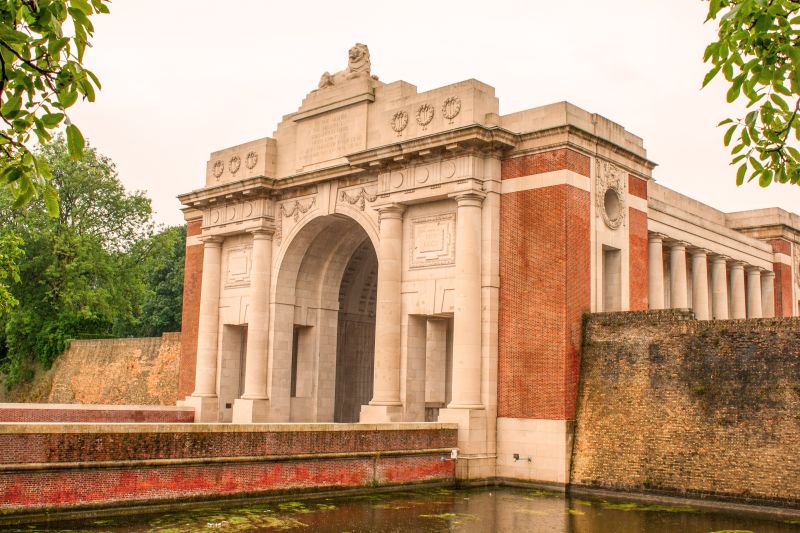 What It's About: Two young soldiers race to prevent a massacre after learning a British battalion of 1,600 men is about to fall into a German trap. Amazingly enough, this big-budget WWI film is based on a mission undertaken by director Sam Mendes's own grandfather.
What to Do: The film takes place near Ypres, Belgium, as good a site as any to understand the sacrifices of the Great War. That's because the city is home to the "In Flanders Fields" WWI museum and the Menin Gate, a memorial where the "Last Post" bugle ceremony still pays tribute to fallen soldiers every day at 8 p.m. After touring the Flanders battlefields, experience the culture the army was fighting to protect by traveling on to Brussels, the scenic Belgian capital whose chocolate, waffles, and beer make it a foodie paradise.
The Two Popes
What It's About: It's 2012 and Pope Benedict XVI (Anthony Hopkins) is mulling a shocking decision: retirement. So he summons one of his most vocal critics, the future Pope Francis (Jonathan Pryce), to discuss the fate of the Catholic Church and their very different visions of faith.
What to Do: Visit Vatican City, to this day home to both the retired "pope emeritus" Benedict and his successor, Pope Francis. On most Wednesdays Pope Francis holds Papal Audiences, leading prayers and greeting visitors in St. Peter's Square. From there you can enter the monumental St. Peter's Basilica, head into the Vatican Museums for a look at the Sistine Chapel, or even tour the otherworldly Vatican Gardens, featured prominently in the movie's trailer. Also when you exit Vatican City you'll be in Rome, so, you know, pasta.
Frozen 2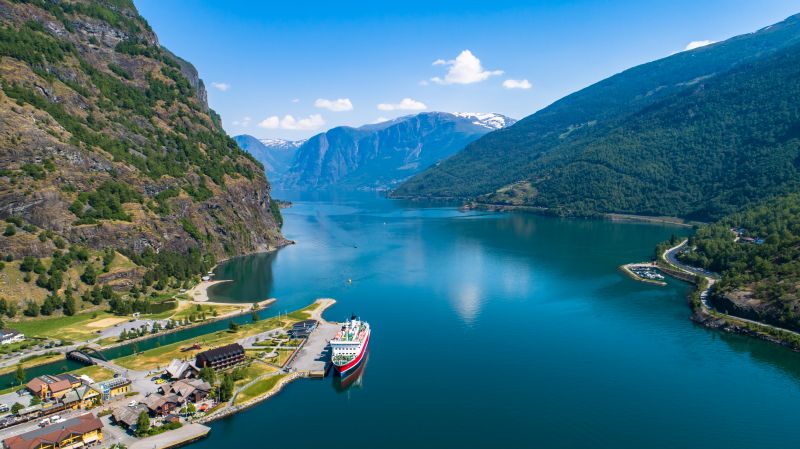 What It's About: Elsa and Anna are back in this sequel to the inescapable 2013 mega-hit. This time they're on a mysterious journey north of Arendelle to discover the source of Elsa's powers. Plot details are sketchy, but what's not in doubt is that you're going to see this movie approximately 500 times if you have kids.
What to Do: Ok, so you can't visit Arendelle, mostly due to the fact that it's fictional. But what you can see are the Norwegian landscapes that inspired its design. The Sognefjord, Norway's longest and deepest fjord, will take your breath away with views of dramatic cliffs and waterfalls. A few hours south in Bergen, you can ride a cable tram to the top of Mount Floyen to look out over the 1,000-year-old port city or explore the so-called Troll Forest, a whimsical hiking trail supposedly populated by magical creatures and definitely decorated with lots of troll carvings and models.